22 Aug 2023
S.Box Duo S/ST bilevel devices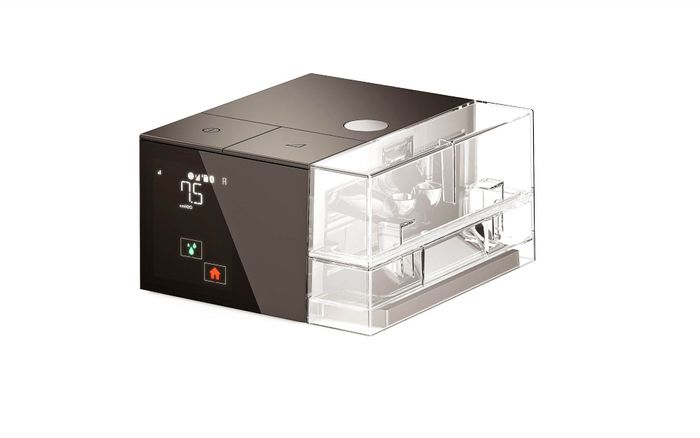 Introducing the S.Box Duo S/ST Bilevel Devices: A New Era in COPD-OSA Overlap Syndrome Management
The Sefam S Box Duo S and S Box Duo ST are innovative bilevel devices designed to manage patients with COPD-OSA Overlap Syndrome requiring nocturnal Non-Invasive Ventilation support. Developed on the renowned S Box platform, these devices are a game-changer in patient care.
Key Features:
Targeted Treatment: Specifically intended for patients weighing over 30 kg and not ventilator-dependent, these devices offer tailored support.

Efficient Monitoring: With the existing Sefam Analyse software platform, treatment efficacy data, Polylink, and Oxygen saturation data can be analysed effortlessly.

Sefam Access Pro Clinician App: The iADAPT feature allows BT connection on a smartphone to monitor and change device settings, including estimated tidal volume, mask leaks, and pressures.

Remote Control: Adjust the device settings from the Sefam access pro app, offering unparalleled convenience.

Innovative Functions:

FLOWSENS: Patented Technology for efficient Patient-Machine Synchrony.
ADAPTIVE THERMO CONTROL: Automatic heated tube setting with the humidifier.
INTELLIGENT START: Automatic treatment start upon detection of breathing.
MASK FIT AND GO: Easily check mask fit and leakage.
CC+ MODE: A comfort mode with 3 levels.
IRAMP: Intelligent Ramp for Auto-CPAP mode activation.

S BOX DUO S/ST NON-INVASIVE VENTILATOR SETTINGS:

S.Box Duo S: Offers CPAP and S mode (Spontaneous mode).
S.Box Duo ST: Offers CPAP, S (Spontaneous mode), and ST (Spontaneous with Time mode).

Configurations: Available mainly in three configurations, with or without humidifier and heated tube options.

Technical Specifications: With a noise level of 26 dBA, adjustable pressure, and compact dimensions, these devices are designed for optimal performance.
A Comprehensive Solution for Patient Care:
The S.Box Duo S/ST bilevel devices are more than just medical equipment; they represent a novel and innovative approach to patient care. Offering the best in Comfort, Control, and Connectivity, they are the future of COPD-OSA Overlap Syndrome management.
Experience the next level of non-invasive ventilation support with the S.Box Duo S/ST. Tailored to the needs of healthcare professionals and patients alike, these devices are a testament to Sefam's commitment to excellence in sleep health.