MediMax Global UK Ltd
Stand: RC65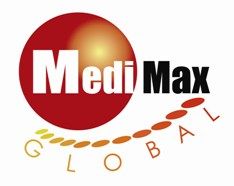 "For Every Breath You Take"
Advanced Spirometry. Advance Respiratory Care using Uscom's SpiroSonic suite provides practice-leading ultrasonic spirometry solutions for clinicians and patients with asthma and COPD.
Vascular Ageing - Find out your vascular age health and CVD risk with the pOpmetre from Axelife compared to your chronological age.
Address
Unit 15, Old Aylesfield Buildings,
Froyle Road, Shalden
Alton
GU34 4BY
United Kingdom
The new ABPMpro combines everything we know about blood pressure measurement during sleep. Flexible adjustment from cuff-based measurement method to continuous blood pressure measurement without cuff ...