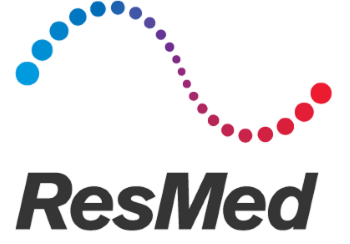 Amidst the COVID-19 crisis, there are many other patients who are relying on ventilators every day to assist their breathing. A large number of these patients require regular check-ups and support from hospitals, physicians, and homecare providers. To protect patients and medical staff as well as increase the capacity of the health system, innovations such as telehealth and telemonitoring have become critical services. As a result of the current crisis, ResMed accelerated the development and release of these features by several months.
Through remote telemonitoring, ResMed aims to help clinicians and care providers maintain their quality of care for patients that they cannot physically see during this crisis, as well as to provide an additional layer of safety for both provider and patient by helping them to maintain social distancing.
Called AirView, the remote monitoring service enables clinicians to securely review a patient's therapy parameters and breathing statistics via their computer or smart device from anywhere. This release also enables access to detailed respiratory information from ResMed ventilators Astral and Stellar, as well as Lumis bilevel devices.
We want to thank the team that has worked tirelessly to make this service available in times of crisis.
Click here for more information