01 Sep 2020
Best Practice and The Respiratory Show have been postponed until 13th-14th October 2021 due to the COVID-19 pandemic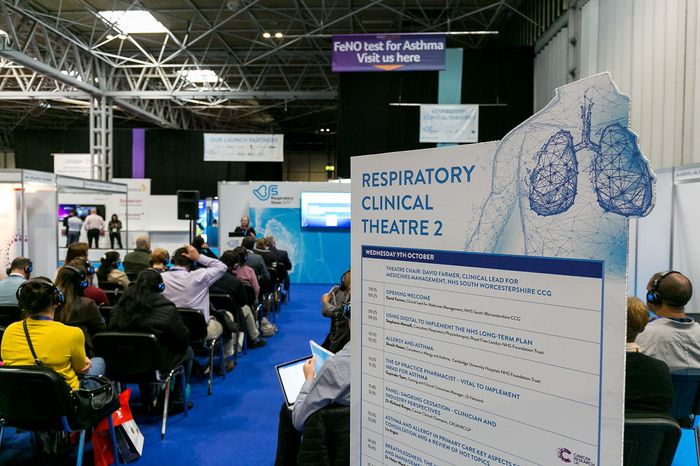 CloserStill Media, organisers of the co-located events: Best Practice, Best Practice in Nursing and The Respiratory Show, have taken the decision to postpone the events due to the COVID-19 pandemic.
Best Practice, Best Practice in Nursing and The Respiratory Show 2020, will now take place on 13th and 14th October 2021 at The NEC Birmingham.
Ian Reynolds, Group Show Manager said: "Like every business around the world, we have been closely monitoring the effects of the current Coronavirus pandemic.
The safety of our general practice community is of paramount importance to us as a business, so we have taken the difficult decision to postpone the shows to October 2021.
The current guidance with regard to events is somewhat limited but the information we do have means that we would not be able to deliver the shows you have come to know and enjoy."
During lockdown, the Best Practice and Respiratory Show teams have been continuing to serve the general practice community in weekly webinars attended by over 2500 HCP's.
The 'Best Practice in Conversation with…' webinars have provided education, personal development, CPD points and the latest updates from the sector for the healthcare community for free.
Plus, CloserStill Media are delighted to announce that in October 2020, The Best Practice Show will instead, be going virtual with Best Practice Live 2020.
During 13th, 14th, 15th October 2020 (12pm - 5pm each day), Best Practice Live 2020 will host 40+ online seminars, centralised in a single platform, to examine how general practice has adapted to the current times and how to prepare to what is yet to come.
To view the latest updates on Best Practice Live 2020 visit: https://bit.ly/31t3jGW
CloserStill Media specialise in global professional events within the healthcare and technology markets. The healthcare portfolio includes some of the UK's fastest-growing and award-winning events, such as Health Plus Care, The Clinical Pharmacy Congress, The Dentistry Show, The Pharmacy Show and Acute & General Medicine.
It is a market leading innovator. With its teams and international events, it has won multiple awards, including Best Marketer – five times in succession – Best Trade Exhibition, Best Launch Exhibition, and Sunday Times Top 100 Companies to Work For – four years in series – among others.
CloserStill Media delivers unparalleled quality and relevant audiences for all its exhibitions, delivering NHS and private sector healthcare professionals from across occupational therapy, pharmacy, dentistry, primary and secondary care with more than £16m worth of free training.
-ENDS-
For more information please contact –
Exhibition and speaker enquiries:
Ian Reynolds - i.reynolds@closerstillmedia.com
Marketing enquiries:
Shannon Cargan - s.cargan@closerstillmedia.com