15 May 2019
CloserStill launches new dedicated respiratory conference and exhibition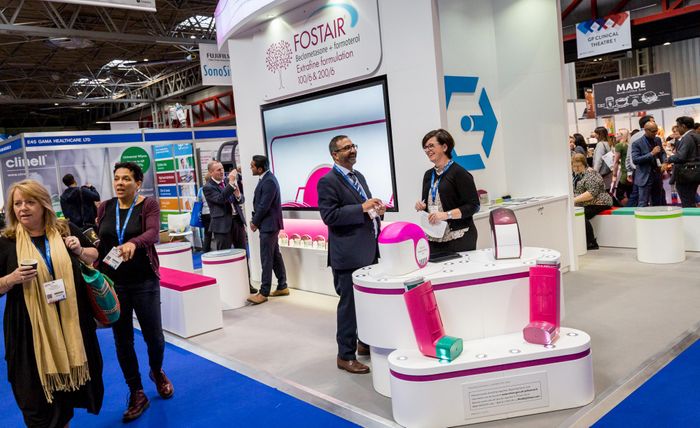 CloserStill Media, an award-winning company and the organiser of the renowned Best Practice and Clinical Pharmacy Congress, will be running The Respiratory Show in October this year for the entire respiratory community to meet, learn, network, gain CPD accreditation, enhance skills, share best practice, and plan for the future.
The NHS Long Term Plan now highlights respiratory disease as a clinical priority area, giving new focus to improving delivery of care. Highlighted by the fact that lung disease is the UK's third highest killer, but unlike, other major disease areas, mortality rates haven't decreased in over a decade. There are proposals to provide better training for those who deliver respiratory care; better uptake and availability of pulmonary rehabilitation and provide more appropriately resourced respiratory care closer to home.
Respiratory conditions account for more than 24 million GP consultations a year and are one of the UK's highest causes of mortality. Respiratory disease kills one in four people in the UK – even more than heart disease, which is twice the EU average. GPs, nurses and clinical pharmacists are at the frontline of care in this field, with respiratory conditions the most common reason for general practice consultation; which is why being next to UK's largest Primary Care event will suit perfectly.
The Respiratory Show will deliver an UK-wide audience of all clinicians in primary care and secondary care; built from GPs, consultants, respiratory nurse specialists, specialist and clinical pharmacists, commissioners and other key members who are responsible for the delivery of respiratory care. The event is supported by the strongest database of NHS clinicians and healthcare professionals working in respiratory care. We will have a cutting-edge agenda shaped by an advisory panel of experts in respiratory care, covering a range of themes: Allergy, Asthma, Bronchiectasis, Cough, Cystic Fibrosis, Lung Disease, Lung Cancer, Pulmonary Rehabilitation, Sleep & Ventilation, Pleural / Thoracoscopy, Tuberculosis and Thoracic Surgery.
The Respiratory Show will deliver a large audience of key members of the respiratory healthcare community under one roof, alongside commissioners, service managers and those planning and delivering the transformation of respiratory services. The new event has the added advantage of sitting alongside Europe's largest primary care conference for more than 5,000 delegates, many also involved in the diagnosis, treatment and ongoing management of respiratory conditions.
The launch of The Respiratory Show offers exhibitors the valuable opportunity to be part of a show-stopping, solution-based event and to engage with senior commissioners, providers and those involved with the transformation of respiratory services.
For information on The Respiratory Show, please contact i.reynolds@closerstillmedia.com
For further press information, please contact:
Ian Reynolds at CloserStill Media
Tel: 02476 719683